The Path and Practice of Awakened Intimacy
Welcome to the world of "real-life" sex!
In Part One of our Passion and Presence® series, you will come to understand why erotic challenges are inevitable.
Bodily changes, sexual familiarity, and ongoing stressors are facts of life. Moreover, limiting beliefs about pleasure and sex, as well as emotional wounds, emerge in just about any relationship with time. We can avoid sex, or we can view our difficulties as signposts to healing and growth. 
Great sex is a mindset – not a skillset.
Erotic presence can help you overcome the dulling effect of familiarity and reawaken eros in your long-term relationship.
You can experience continual novelty by adopting a curious and exploratory state of mind, no matter how long you've been together. As you learn to see, touch, and share with renewed presence and curiosity, you will also discover where you have been stuck or deadened. 
Through erotic presence, you can "wake up" together as you work through your challenges mindfully. We will hold space for you to re-access your embodied wholeness as you begin to gently transform the hidden imprints and wounds that have been dampening your aliveness. 
Free Time: 1:00 pm – 3:30 pm
Free Time: 1:00 pm – 3:30 pm
Free Time: 1:00 pm – 3:30 pm
LUNCH: 12:30 PM – 1:30 PM
Join Us for Our Upcoming Retreat!
*Tuition does not include travel, accommodations or meals.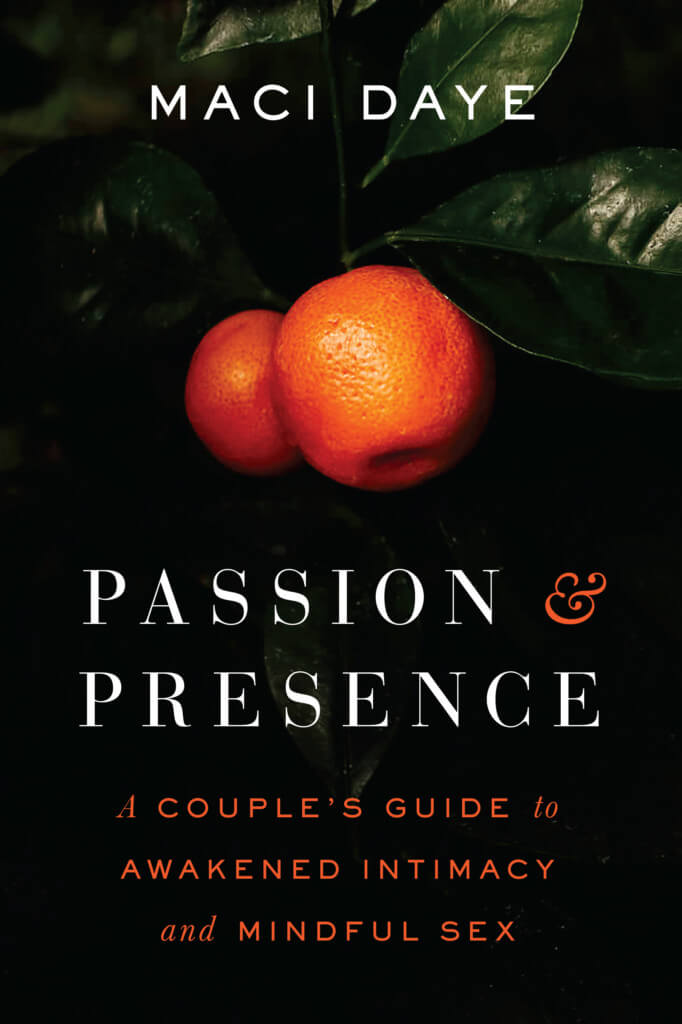 Plus, A Copy Of Maci's New Book, "Passion And Presence: A Couple's Guide To Awakened Intimacy And Mindful Sex."
San Diego area | venue TBA
Thursday, Friday, Saturday, and Sunday (4 days)
January 14, 15, 16, and 17, 2021
Tuition deposits will transfer automatically to August if we cancel the January retreats due to COVID. If you purchase tickets, make sure you add travel insurance or can reschedule your flight for August. We will only accept tuition transfers to the August program for this reason.
August, 2021, Portland, Oregon, dates and venue TBA.
Explore the full series of Passion & Presence® Retreats