Maci is an AASECT Certified Sex Therapist, Licenced Professional Counselor, and Certified Therapist and Trainer of Hakomi Mindful Somatic Psychotherapy.  Since 2010, Maci has been leading her popular retreat series Passion and Presence® in the USA, Europe, and Australia.
Maci has a master's degree from Harvard University and an Educational Specialist Degree from Georgia State University in Education and Counseling. She also completed the Level 2 Somatic Experiencing trauma training. For fun, Maci enjoys wandering the streets of Mallorca, where she lives most of the time with Halko Weiss. You will often find her standing, awe-struck, by her surrounds or entranced by the sound of sheep bells. She aspires to live a contemplative, pleasure-centered life where her heart is the primary driver.
Halko is the co-facilitator of our retreats and Maci's life partner.
His 30 years of experience as a Clinical Psychologist and couple's therapist has led Halko to place great trust in the transformative power of love. Halko is a co-creator of the European Academy for Couple's Therapy and a founding senior trainer of the US, German, Australian, and New Zealand Hakomi Institutes. He is the author of eight books and 20 articles and is on the advisory board of four peer-reviewed journals. When not writing about mindfulness or tending his 14-year-old twins, Halko is on the road leading trainings in Hakomi, couple's therapy, and emotional intelligence in the workplace.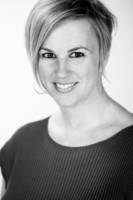 JULIA CORLEY


Faculty Assistant

Julia runs our virtual coaching program for couples who have attended our retreats.  She is a compassionate and committed coach and retreat assistant who has worked with Maci and Halko for many years. Julia aims to help you stay connected to the practice of Passion and Presence at home by reviewing concepts and exercises, answering questions, and processing the places where you get stuck.  Julia is a Certified Hakomi Teacher, North Carolina Licensed Clinical Mental Health Counselor Associate, and a Somatic Experiencing Practitioner. Julia is passionate about helping people nurture their Pure Erotic Potential, by gently and mindfully exploring who and how they are in their erotic life.
ASHLEY DEAN


Events Manager

Ashley manages the administration and logistics of Passion and Presence so our programs run smoothly.  She knows that clients always come first and strives to ensure that those who take part in our retreats have a positive experience from start to finish. Ashley has a Bachelor's Degree in Psychology from Lakehead University. When away from her computer, she can be spotted paddle boarding or hiking.